Went on a nice looong walk with Redders today. It was
gorgeous
on the trail - I'm so glad I brought my camera!
Warning - major photo dump ahead...
But first.. a video of how Red starts our walks before we hit the trail:
http://www.youtube.com/watch?v=lSCeOCs1hrQ
I loooove running!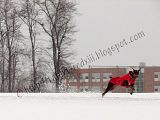 On the trail... Come ON, mom! Let's go!!
This way!
More running running running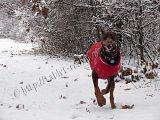 Stop in the action
puppy face
ok enough of the pics, let's go!
Winter Wonderland
I think I see the pond up ahead!
More running running running round the pond
It's a wee bit nipply out here
Let's go this way!
Look! Another trail, mom! The sign says go this way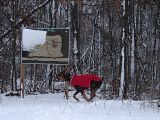 I think this is north, no wait.. south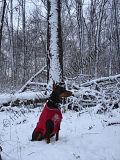 No, of course we aren't lost.. I know exactly where we are...
ah the trail! See I told you we weren't lost!
ok now play with me
http://www.youtube.com/watch?v=hQZggJNWVNg
The End =)